Find out how I got 20,592
Posted by Jeremy Padlock income.
Dec 24, 2014
LET'S MAKE 2015
YOUR YEAR
---
---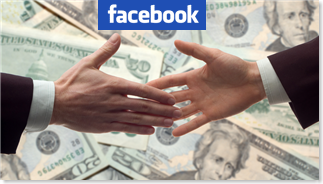 There are 1.3 billion monthly active facebook users
680 million mobile facebook users
Facebook user base grew by 22% in 2013
48% of users login every single day
Users average 10 minutes per visit
72 million links are shared every single day



How To Connect Your Message With People On Facebook ...
Every Facebook account it treated differently, so please familiarize yourself with the Facebook rules here: >>> www.facebook.com/help
You should find out things like how many posts you can make a day, how many people to link as friends etc. It is important that you are aware of these rules so that you can avoid being put into Facebook Jail.

Facebook require that you interact with Group members in order for your posts to be shown on their news feeds, so I normally would ask a person in a group a series of questions:
Get Personal......
Your first point of contact:
1)

"Hey, I am looking from an extra program; can I ask how is this working for you?"
"Hey, I am looking from an extra program; can I ask what you are working on right now?"



2)

"What I am looking for is a low cost starts up, what does it cost to get started?"

As you can see at this point I haven't offered anyting just asking about their program they are in

3) I already have my main business, and its working great for me, two of the tools I get in this program I am in bring me all the free traffic I need, from all the top social media sites, like Facebook, Google plus and Twitter ETC. Anyway, as I get all the free traffic I need that is why I am looking for an extra program. so I can use the tools I already have in my main business to promote another business, before I decide to join your business do you mind if I ask you some question about it ?

I still haven't told them anything about the business I am in and haven't sent them any links. I am just creating a conversation.
4)

Great, How much does it cost to get started? What marketing tools do they give you ? Have you made any money with your business? Sorry for all the question hope you don't mind I sure you know there is so much rubbish out there right now, with no real products.

I still haven't given them a link, just asking them about their business, if they've made any money and what products do they get with it.
5)
To tell you the truth I don't really need any of the products, because what I really love about the business I am in I get some great tools, They give me all following
Auto Responder,
Landing Page Creator,
Banner Creator,
URL Tracking tool,
Viral Blogging System, and two amazing tools The Facebook Ninja pro & Social Sniper that get me all the free traffic I need to promote any business I want.
Do you think I could use these tools to promote your business?
Again I've asked them a question, I haven't told them what my business is and I haven't sent them any links.
6)
Can I ask how are you finding people to join your business?
I can guarantee you that at some point during the conversation they will ask you for your link, but if they don't then what this has done is that this person will start seeing my messages on their news feed.
7)

Do you think you could use an auto poster for facebook (that post to all the groups you like), google plus (That post to all the google communities as you like ), Youtube, twitter, Pinterest, Linkedin and Tumblr
Could you use these tools ?
How I start to ask the closing question, taking them to the point of the sale, stay foused to your end goal
8) If you have time check out my site here http://amazingtools.365.pm we are looking for leaders like you that already understand the power of Marketing tools, and we have a great com plan and payout weekly
At this point you will start to build interest

.
This next reply will spark an interest
9) To tell you the truth I am looking for leaders and I keep seeing your name pop up on facebook and I wanted to see if you would be interested in working with me on my business, if you have time please have a look http://amazingtools.365.pm
Now ask for the sale..... and wait
10)

Its only $17.98 to get started and we are paying out on 3 level affiliate commission and we have a 3 x 10 passive funnel you also get paid every week on a Friday you can sign up here http://amazingtools.365.pm
If you are interested
wait 5

minutes
then send this last message......
11) One more thing I would like to share with you is this I got 20,595 visitors to my landing and squeeze pages in just 7 days and got over 2,300 sign ups from this, I would be happy to show you proof via skype if you need it.
carry out this exercise for half an hour a day and you will see see your business go through the roof

---
---

---
---