---
Posted by Jeremy Padlock income.
Aug 14, 2014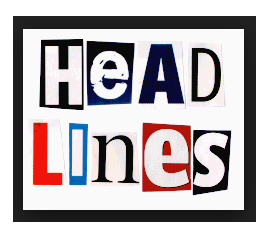 Powerful Words To Use In Your Headlines
As I've already discussed in previous posts – your Headline is the most IMPORTANT feature of anything that you do. Whether this is for a classified advert, solo ad, blog post, facebook post…..
So one of the key skills you need to develop quickly, is that of finding and using the "POWER WORDS".
If provided you with a very short list of words and examples below. Use these as you begin to experiment with your own Headlines, keep a swipe file of them and try to measure their effectiveness in different markets or niches.
Have some fun with these;
Most Powerful Words to Use in Headlines:
1. Announcing ("Announcing a Breakthrough in Cancer Prevention")
2. Secrets of ("7 Secrets of the Millionaires")
3. New ("A New Effective Approach to Losing Weight")
4. Now ("Now You Can Have the Body You've Always Dreamed Of")
5. Amazing ("You'll Feel Amazing After Using the 'Relaxer' for Only 2 Weeks")
6. Facts You ("Facts You Need To Stay Healthy")
7. Breakthrough ("A Breakthrough in Pain Relief")
8. At Last ("At Last A Diet That Really Works")
9. Advice To ("Advice To All Aspiring Millionaires")
10. The Truth Of ("The Truth of How Vitamin 'C' Can Prevent Heart Disease")
11. Protect ("You Can Protect Yourself From The Stock Market Crash")
12. Life ("What Price Your Child's Life?")
13. Here ("Here is the Latest in Money Making Offers")
14. Discover ("Discover the Path to Riches Used by Millionaires")
15. Do You ("Do You Want to be a Millionaire?")
16. Bargains ("Don't Miss These Hundreds of Bargains")
17. Yes ("Yes! You Can Have the Figure You've Always Wanted")
18. Love ("You'll Love Making Heads Turn When You're In A Jaguar")
19. How Much ("How Much Money Can This Book Save You In Tax?")
20. How Would ("How Would You Spend Your Luxury Holiday in Mauritius?")
21. This ("This is the Only Guide on Tax Shelters You Will Need")
22. Only ("Only Read this if You Want to Become a Millionaire")
23. Sale ("The Greatest Sale of Pure Silk Lingerie Ever")
24. Hate ("You'll Hate to Miss Our Latest Offers")
25. How To ("How To Write A Book and Sell A Million Copies")
26. Free ("Free Beer For Every Customer!")
27. You ("You Can Have What You Want in Life")
Watch out for tomorrows post, where I'll share with you a list of Headlines that have made the owners at least $1,000,000
---
---