---
Posted by Jeremy Padlock income.
Sep 06, 2014
This Is How Zukul Pay You Weekly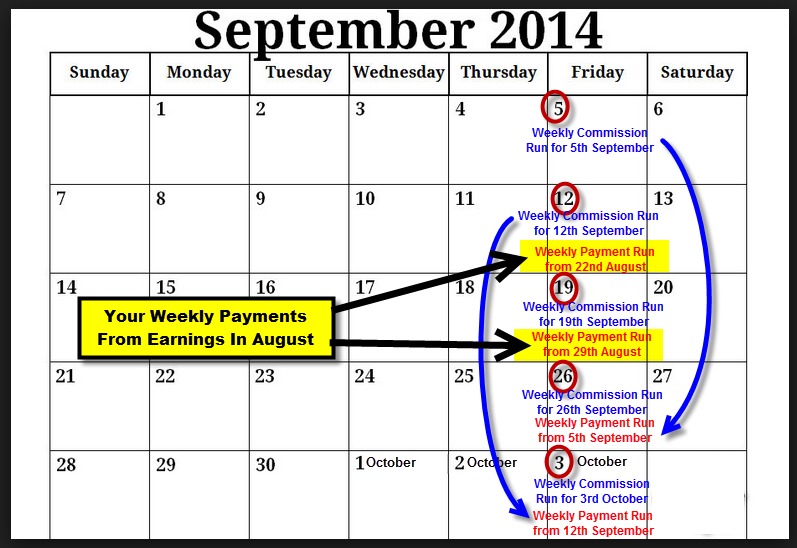 Zukul has secured a large number of payment providers including PayPal, Western Union and various Merchant Accounts (Credit Card processors). We are also in disccsions with additional alternatives such as Bitcoin.

As you can imagine there are large differences in the number of processing times in place for each of these companies - it's never simple is it !!

With this in mind, Zukul have settled on a schedule that we feel works best for every Affiliate and Zukul as a Company.

Put simply, the payment schedule is a weekly schedule where there is a 3 week "Lieu" period - this means that even a new person will receive payments within their first month and every week thereafter.

A Zukul week runs from Friday to Friday (midnight EST to be more precise), and at the close of business we carryout a "Commission Run" - This is where all corrected payments are calculated.

These payments will remain in your Pending Balance for just 3 weeks. These funds can be used to re-new your Zukul Package or purchase additional products such as advertising or traffic.

Upon the 3rd Friday, these funds are then paid into your Available To Withdraw - From here you can choose to move these funds to your own Bank Account or card via our secure E-Wallet provider - see image below.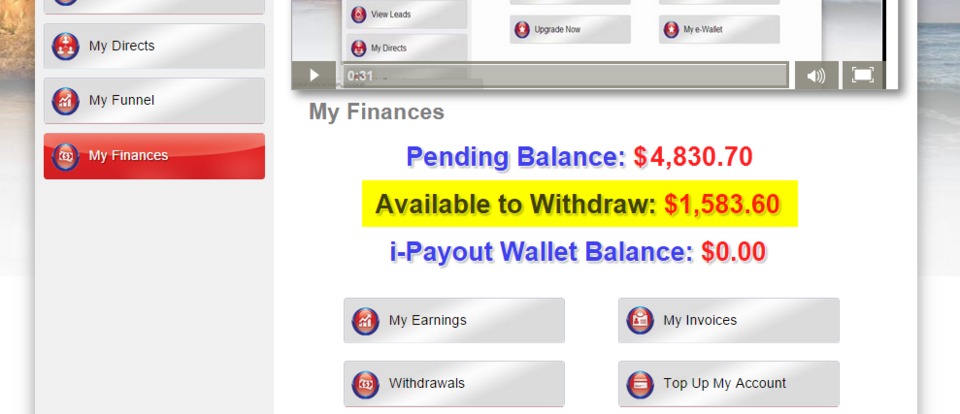 If you want to watch how I explain this during a recent Hangout, feel free to watch it here....
==>> https://www.youtube.com/watch?v=kEB8SdCWo2k <<==
Until next time,


---
---