---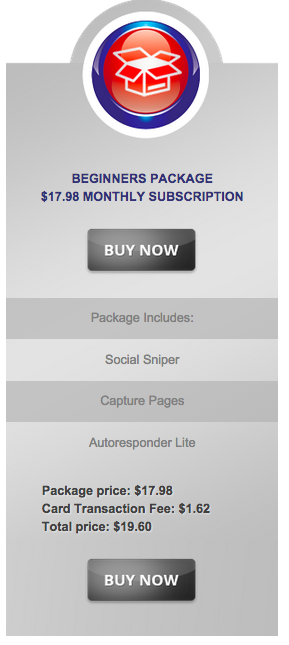 The Zukul Beginners Package has been designed to include everything that you'll need to start making money online.

​​​* Social Media Submission Tool
* Capture Pages
* Lead Capture System
* Full Training on your Tool's
* Fundimental Internet Marketing
* Affiliate Monetization Links
And remember that you get access to all of these incredible tools and training for just $17.98 per month.

* No Setup fee's
* No Expensive Admin Fee's
* No Rediculas Affiliate Fee's to pay either

And if that wasn't enough of a temptation for you – You'll also be able to profit from our very generous 3 Level Deep Affiliate Plans... across all of our Packages, Products and Services.



---
---